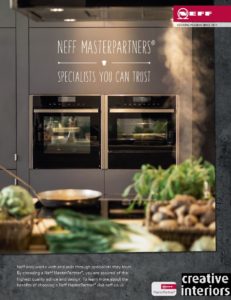 If you've spent the festive season dreaming of your perfect kitchen, let us help you make it reality with help from NEFF.
The modern brand with a rich heritage
Known for its modern, minimalistic aesthetic NEFF has been helping keep kitchens stylish for more than 100 years. NEFF's innovations are all about making life easier. From sleek ovens to fuss-free dishwashers, the entire range is designed with simplicity in mind.
Goodbye hygge, hello lagom
Have you noticed we've all become obsessed with Scandi culture recently? And while last winter we overdosed on cosy slippers and twinkling lights in the name of 'hygge', this year's trend 'lagom' is more about embracing the simple things in life. Nicknamed the Swedish secret to contentment, lagom means 'just the right amount'. It's about living a healthy, relaxed lifestyle while enjoying enough (but not too much) of your favourite things.
After the excess of the festive season we naturally look to rebalance our lives. That might mean putting that block of cheese down and heading out for a jog, or simply clearing away the clutter from our recent guests. And the kitchen is often first place we start when we look to restore calm into our lives.
How lagom can feature in your kitchen
An important part of lagom is making sure your diet is hearty yet wholesome. NEFF's FullSteam range combines an oven and steamer in one so that you can enjoy healthy dishes that pop with flavour.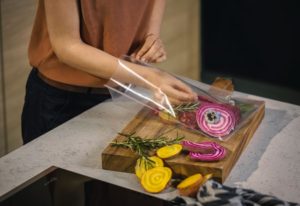 If you're embracing lagom, it's also important to cut down on waste, which means investing in a fridge that keeps food fresher for longer. NEFF's FreshSafe range uses innovative technology to lock in flavours and nutrients – perfect for making the most of those leftovers.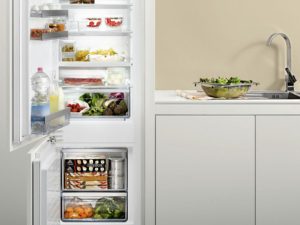 Lagom also encourages you to banish stress from everyday life, including the most dreaded task of all: cleaning the oven. NEFF's oven range has built-in pyrolytic self-cleaning technology, which eliminates the need for chemical cleaning products (or elbow grease). High temperatures blast grease, splatter and spillages into ash in just 1 hour 15 minutes. Simply wipe away so you can spend more time relaxing with your favourite book.
An unmissable offer from NEFF
Thanks to those sliding door ovens you've seen on the Great British Bake Off, NEFF has captured the imagination of foodies all over the UK. This month, we're celebrating the practical simplicity of NEFF with oura wonderful winter sale.

Let us design your dream kitchen and when you pick five NEFF products, we'll give you a top-of-the-range dishwasher for free. And to help you get creative with your cooking, we'll also add in a full set of NEFF induction pans – a total saving of over £750.
Take a look at our offer page for details of how to claim.