Long gone are the days when kitchens are simply used for preparing and cooking meals. Instead, kitchens have replaced traditional dining rooms and have become the hub for hosting friends and family, especially during the warm summer months when we can throw open the patio doors and spill out into the garden. A well-designed kitchen can make the perfect area to entertain, so it's important to create an inspiring space that is both beautiful and practical.
To help you design the perfect kitchen area that makes entertaining easy and enjoyable, we've put together a few ways you can transform your kitchen into a stylish and social space that invites guests to gather.
Incorporate clever innovations
Keeping guests happy and drinks topped up with a regular supply of refreshments is thirsty work, so installing helpful appliances can make hosting easy and stress-free.
Wine coolers are a great addition to any entertaining area as they house all of your beverages in one place, so the main fridge can be kept free to store nibbles and food for the main event. The NEFF wine cooler is a perfect example, with its integrated design, the cabinet can store up to 44 bottles of your favourite wines, so you won't be short of a refreshing beverage (or two!). Plus, with a 5 – 20 degree temperature zone and interior light it makes for a practical and sleek addition to the kitchen.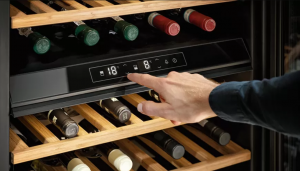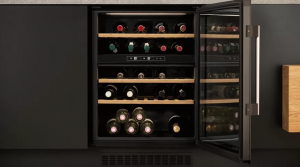 A Quooker tap also offers a versatile offering, allowing guests to cool down with a crisp cold glass of water during the hot weather and warm up with a cup of tea during sundown – and they can be served from the same tap. With a range of shapes and finishes, a Quooker tap will look right at home amongst any décor, so you don't have to compromise on design either!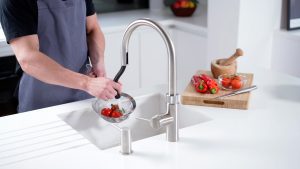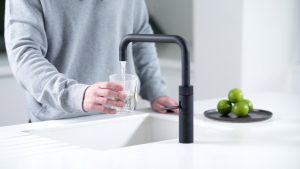 Design a practical yet sociable space so guests can gather
It's easy to get carried away with colourways, surfaces and storage solutions when you're designing a kitchen, but if you're wanting to regularly entertain guests, it's important to make a few practical choices so everything works seamlessly.
An open floor plan is ideal for entertaining as it creates a fluid design, allowing guests to easily move from the kitchen to adjacent rooms. Eliminating walls between the kitchen and lounge or dining room can also encourage a sociable atmosphere, allowing you to chat with friends and family whilst you're cooking up a feast in the kitchen.
Introducing a focal point into your kitchen – whether it's a kitchen island, a large dining table or a bar area – will encourage your guests to gather in that area. This takes away the risk of the cooking area becoming overcrowded and also allows guests to relax and engage with each other, creating the perfect stress-free hub of entertainment.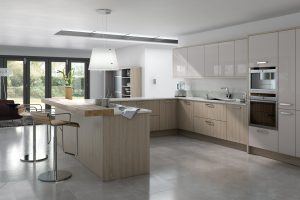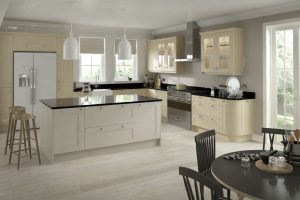 Keep the kitchen free from clutter
An expanse of clear counter space not only gives the illusion of a bigger, open space but it also invites a calm and soothing ambience – allowing guests to feel relaxed as soon as they walk through the door.
It's important to think about the most effective storage for your space in order to achieve a minimalistic kitchen design and ensure that everything is kept neatly stored away, yet within easy reach. Incorporating floor-to-ceiling cabinetry, as opposed to base and wall cabinets, can help create a streamlined and sleek design whilst using up usually wasted space to store herbs and spices, pots and pans, and any other everyday kitchen essentials.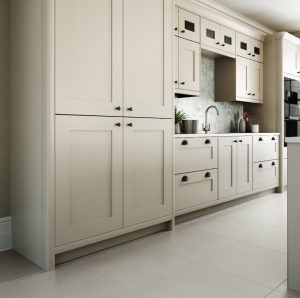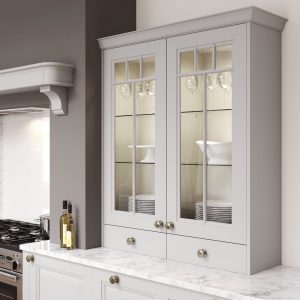 If it's time to transform your kitchen into a stylish, sociable space for entertaining, Creative Interiors can help bring your vision to life. Our design team will work with you throughout the entire process of your kitchen renovation, so you can tailor your space to perfectly suit your needs – leaving you with the perfect entertaining oasis that friend and family can gather in.
You can also head over to our design gallery and Instagram page for some more kitchen inspiration.