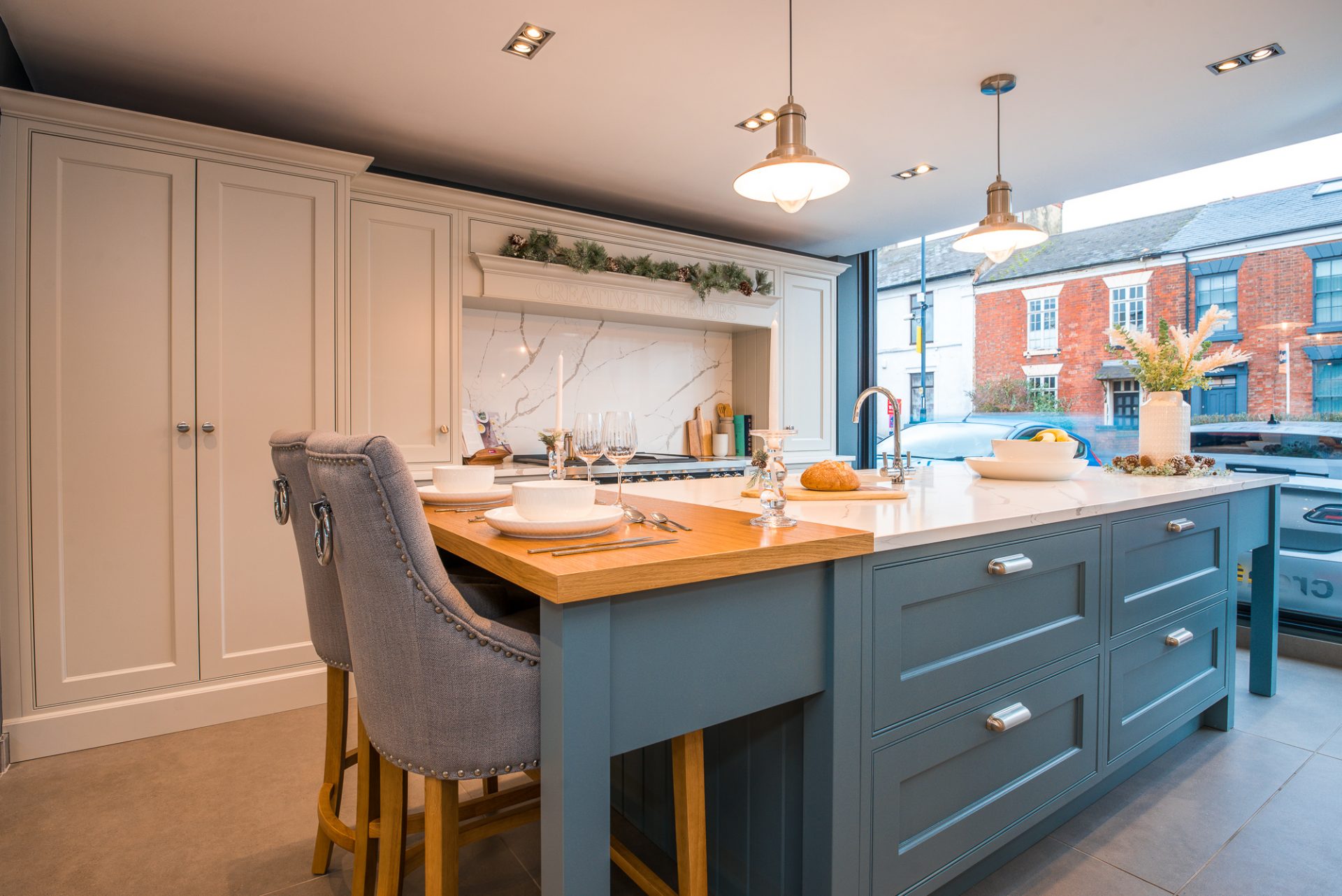 The New Year is the perfect time to start planning your home improvements for the year ahead, and while trends come and go, the interior world is full of innovations and inspiration that will inform your design decisions when it comes to renovating. If you're thinking of transforming your kitchen in 2023, our designers have shared their top three trends to help you create a space that will not only look stylish, but will also stand the test of time…
Country chic
Glossy, sleek kitchens may still have their place in the interior design world (and we think they always will!), but country chic décor is making a comeback. Whether it's the recessed panelling, wooden cabinets and handcrafted, timeless style, country chic kitchens offer a stylish and tasteful transformation, while evoking a sense of comfort and calm – especially when wrapped in deep, earthy tones. They're becoming favoured by more and more households, offering a place in both modern and period homes thanks to their versatility.
Bold colourways are also growing in popularity and are predicted to be the perfect accompaniment for country chic décor in 2023. Bold shades like navy blue or forest green are set to be huge in 2023, complemented perfectly with dark stone worktops to help intensify the rustic country aesthetic.
Our new range of custom kitchens, which are designed and manufactured in the heart of Derby, embody all the features of the beloved style but offers truly bespoke and unique features too. Our engraving service allows you to have lettering carved into woodwork, fixtures, and fittings, adding a personal touch to make your house a home. Each kitchen also comes in a vast range of colourways to help achieve your desired aesthetic, and our expert designers will work closely with you to make sure every detail of your kitchen is perfect and unique to you.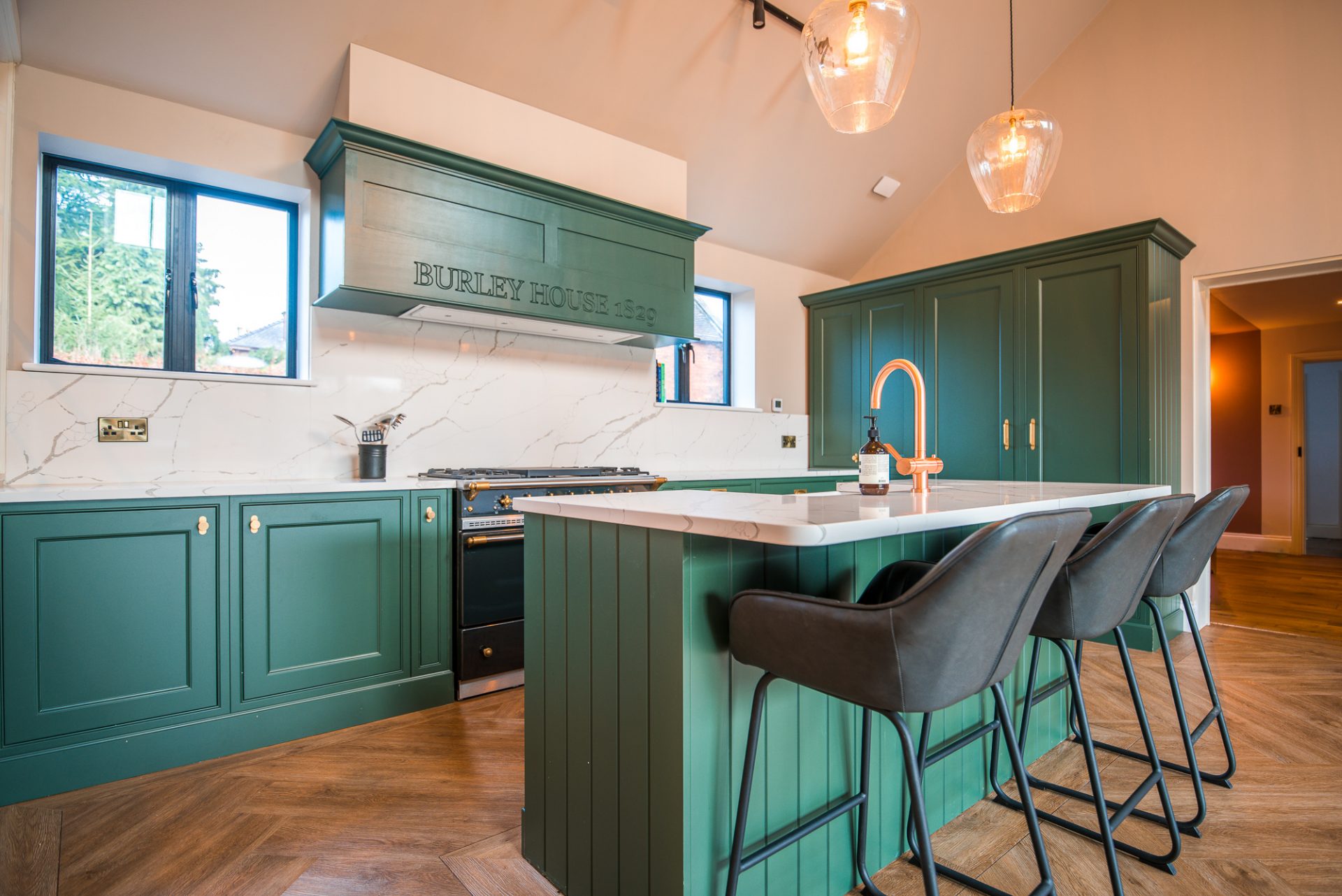 Perfect pantries
Ensuring everything in your new kitchen has its own dedicated space to keep it clean and tidy is essential, so it's important to optimise your storage solutions in the early design stages. In 2023, we'll see kitchen pantries become even more popular than in 2022, thanks to the vast storage space and sleek aesthetic they offer.
An organiser's dream, pantries provide the perfect way to keep kitchen countertops clear from clutter and mean those everyday essentials like coffee machines, kettles, and food supplies are within easy reach but stored neatly out of sight. This also means you can show off your sparkling new surfaces while entertaining friends and family, too!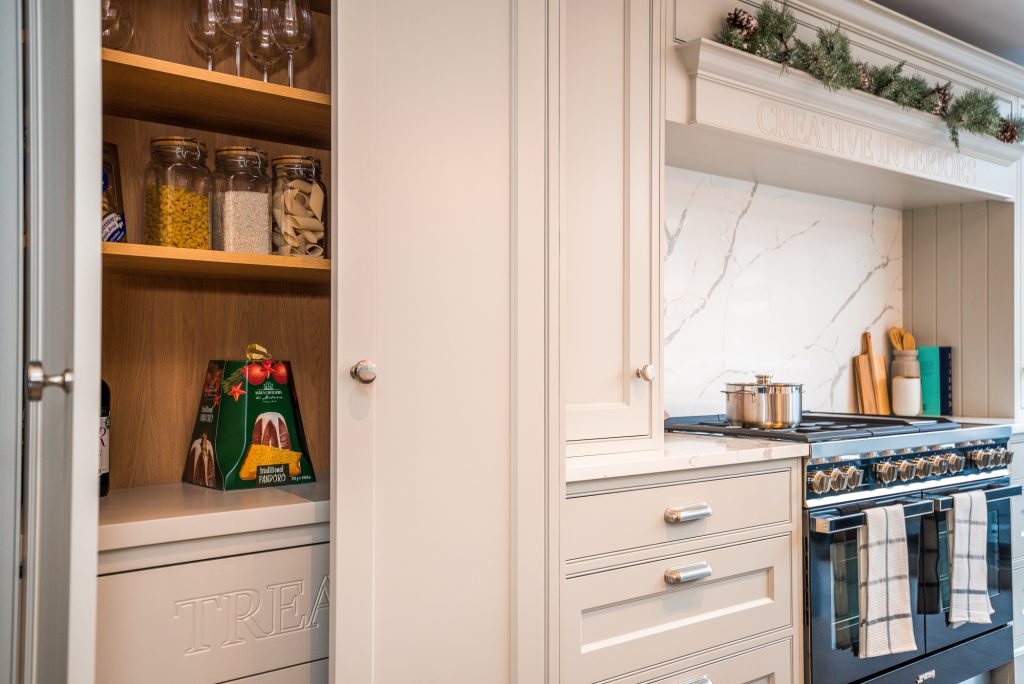 If you are considering installing a pantry into your kitchen, there are two main types to consider: the traditional pantry and the butler's pantry. A traditional pantry is designed with kitchen cabinetry and can either be integrated into the kitchen units or free-standing. They use the classic kitchen doors and can include a range of clever shelving styles to optimise storage and can be tailored to each individual kitchen-lover's taste.
A butler's pantry is traditionally a small room set off from the kitchen, between the dining room. It is a separate walk-in space that functions as a storage area and can even be used as a food preparation area too if worktops are installed. The storage possibilities are endless, with many people opting for a floor-to-ceiling shelving set up, and some even going as far as housing a fridge freezer.
Smart solutions
We're always looking for ways to make our day-to-day lives as easy as possible, and with countless new innovations, smart homes are becoming more and more popular. From voice activation systems and hot water on tap to clever oven technology and temperature-controlled food and wine fridges, there are countless innovations you can introduce to your home to make life a whole lot easier.
Our suppliers have a range of exciting appliances that take the stress out of everyday tasks. NEFF offers a whole host of clever technology that is integrated into its ovens, including CircoTherm® and VarioSteam which helps you to cook food to perfection. It keeps meat tender and your baked treats light and airy, all while cooking them at the same time! Plus, its Cooktop-based Hood Control and Automatic Air Sensor feature, which is integrated into its extractor fans and hoods, banishes smoke and steam as soon as it's turned on, so you won't have to worry about any nasty odours!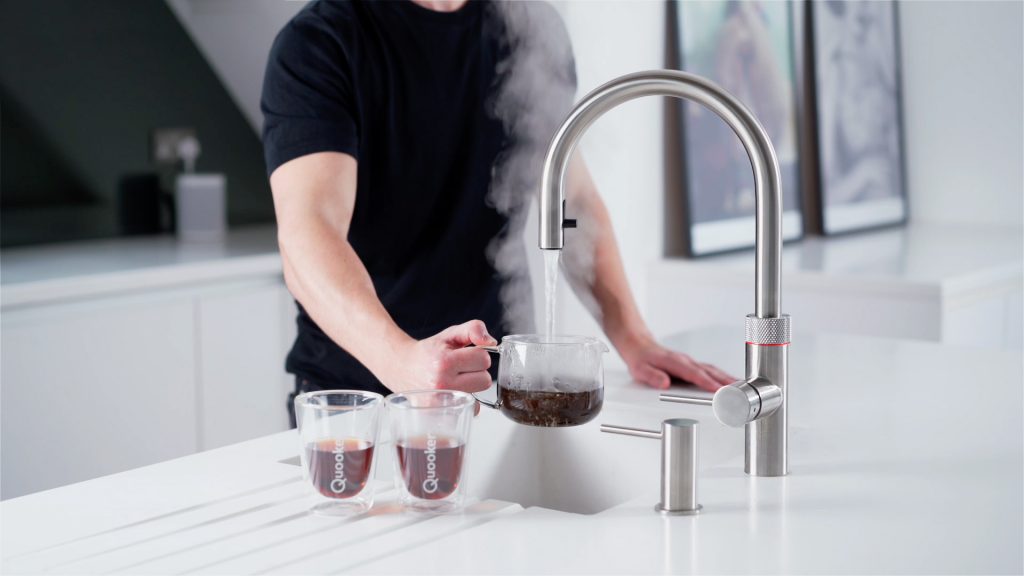 For a tap that does it all, opt for a Quooker. Whether it's boiling vegetables, making a cup of tea, serving up a lime and soda or simply enjoying a cold glass of water, the Quooker tap is a must-have innovation. To receive boiling hot water, simply tap the ring around the base of the tap and then twist and for sparkling water, make sure to install a Quooker CUBE!
If you're looking to transform your kitchen in 2023, book an appointment with us and let us create a stylish space that you will love and cherish forever. You can also follow us on Instagram if you're in need of some interior inspiration!