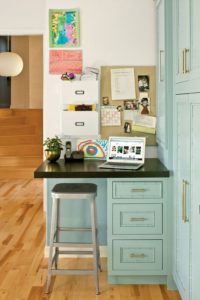 At the heart of every home lies the kitchen. Primarily a space for late night dinners and lazy lunches, the kitchen is also a space where the whole family can spend time together. Whether it's relaxing, reading or having a cheeky scroll through Pinterest in the evenings (we all do it).
If the time has arrived to redesign your kitchen, the end result needs to complement your lifestyle. No matter the layout of your home, there's a kitchen design that'll help you maximise space with just a few clever solutions: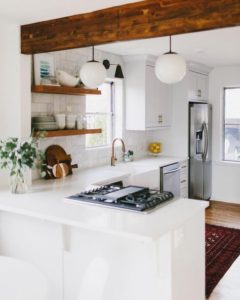 The L-shaped kitchen
Getting creative in the kitchen is one of the best ways to de-stress after a long day. With plenty of worktop space and flexibility to change your cabinets and appliances, this layout is perfect for whipping up your signature dish.

Characterised by two adjacent walls and a generous centre space, L-shaped kitchens are suited to home environments.
The galley kitchen
This layout is common within smaller homes and apartments, which is why it sometimes gets a bad reputation for feeling cramped.

However the humble galley kitchen can be a striking addition to your home when done properly – think about adding a pop of colour and a tiled floor to really contrast against your dining space.

We recommend using shaker systems and sliding door ovens to maximise on the central space.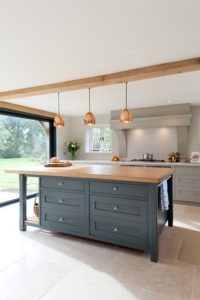 The island kitchen
Larger kitchens can benefit from the addition of an island to keep things cosy rather than clinical.

Islands help to increase the surface space in a kitchen and act as extra seating – handy if you work from home and need to crack on with those emails. They also add a sleek storage solution for clunky pots, pans and that wok that won't fit anywhere else.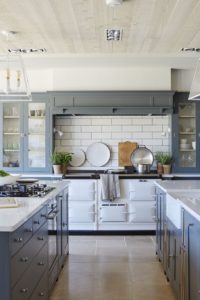 The U-shaped kitchen
The most versatile of all kitchen layouts, the U-shaped kitchen is perfect for anyone who likes their kitchen to be as efficient as it is beautiful.
Offering plenty of space for storage and appliances, it helps to create the ultimate dinner party vibe in homes of any size.
Our tip? Mix up colour schemes and textures of cabinets for an extra touch of design aesthetic.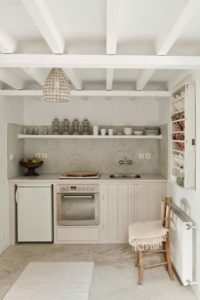 The single wall kitchen
A single wall kitchen helps to keep things sleek and practical even in the tiniest of apartments.

With all your cupboards and appliances in a single run of units, you may even be able to squeeze in a cosy armchair or a sophisticated dining table for intimate gatherings with a few friends.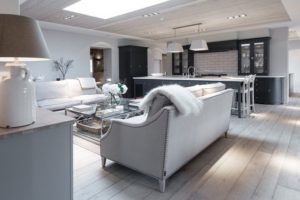 The multi-room kitchen
If you're ho-ho-hosting the big day this year or just want to encourage your older ones to spend more time outside of their room, adding a social space to your kitchen creates a warm and welcoming atmosphere.
Whether you want to create separate eating and socialising 'zones' or close off a cosy nook, add a stylish peninsular to help separate spaces. Plus you'll be tapping into to this year's most stylish interior design trend: broken plan living.