Whether you're 'doing a Jamie' for tea tonight or can't get through the week without watching Paul Hollywood critique a caramel showstopper, there's no denying that celebrity chefs have transformed the way we cook.
To help you channel your inner Masterchef winner at home, our favourite kitchen brands are evolving their best products. From boiling water taps that let you to perfectly prep your veg to ditching the chest freezer, here are some upgrades you can make to your kitchen to help you on your culinary adventure.
Enjoy even fresher flavours with Neff Sous Vide
It's no secret that we're obsessed with Neff. And now our favourite kitchen innovators have created an appliance designed to lock-in flavours – perfect for that succulent sunday roast.
Neff Sous Vide is a chamber system located at the side of the oven which vacuum-seals sous-vide recipes. Cooking with water rather than a searing pan is popular with top chefs as it allows food to reach an exact temperature while creating intense flavours.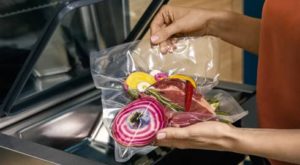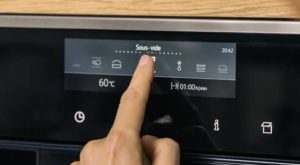 The technology works to enhance high quality ingredients so it's ideal for anyone who only buys organic or loves to try delicacies from the local farm shop. Yum.
Recycle that cumbersome fridge freezer
Inspired by the likes of Deliciously Ella, more people are switching up their diets to include clean eating. And with more time to yourself now the children have gone back to university, it's the perfect time to downsize your freezer and embrace the 'fresh food movement'.
Swap your freezer for a BioFresh fridge and enjoy cooking more nutritious dishes each night. BioFresh drawers help to keep your food at the right temperature, meaning they stay fresher for three times longer than with an ordinary fridge. Use BioFresh to keep vitamin-packed vegetables crisp and full of colour – perfect for experimenting with those exotic vegetarian recipes you've always wanted to try.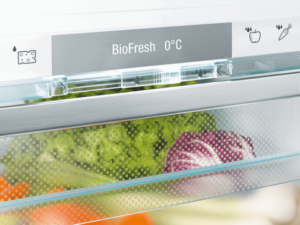 Of course to really make the most of your time in the kitchen, you'll need the right layout. Plenty of counter space, lots of room for your equipment and a relaxed dining zone are the perfect recipe for getting creative in the kitchen.
Make prep time a breeze with Quooker
The right gadget can make fiddly tasks a thing of the past. From helping you to prepare vegetables and hot drinks to making sure your sink is spotless, a Quooker boiling water tap is the ultimate modern essential for any kitchen.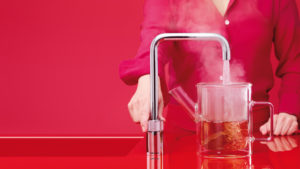 If you fancy upgrading your existing Quooker tap (or treating yourself to your first one), the iconic design has been updated to include a flexible hose. This is ideal for safely cleaning those hard-to-reach spots in more areas around the kitchen.
Fancy yourself as a bit of a Mary Berry?
If you're often found dreaming of that famous tent, keep your peepers peeled for our GBBO-themed competition on our Facebook page.