For a hectic lifestyle with children, the kitchen is the heart of the home. But an impractical layout, lack of storage or no room to sit down and eat as a family can make meal times and spending time together a challenge. Here are our four tips to creating a kitchen for the whole family…
Select Your Storage
Choosing a kitchen design with plenty of clever and useful storage space will help when it comes to keeping the area neat and tidy. Drawers with handy compartments and open shelving means that everything will have its own place and is easily accessible, and out of children's reach!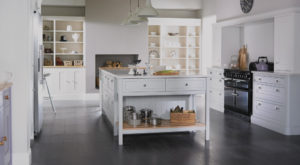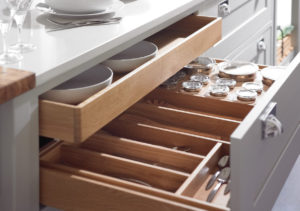 A Built-In Breakfast Bar
For family breakfasts or child-friendly baking sessions, a kitchen island with a built-in breakfast bar will provide a great space for the kids to sit while you keep a watchful eye on them. It is practical and stylish and would also work well for a casual dinner-and-drinks-get-together with friends!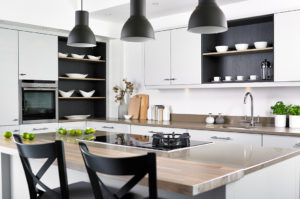 Prioritise Practicality
Busy family life often revolves around the kitchen, so an open plan design will keep things within easy reach and easy to tidy. Ample work surfaces and smart, concealed storage cupboards give the kitchen a modern, clean finish whilst also being highly practical. Accessories such as houseplants and a rug add a touch of style and personality. Creating a dedicated play area for children will keep clutter to a minimum and lets you keep an eye on them.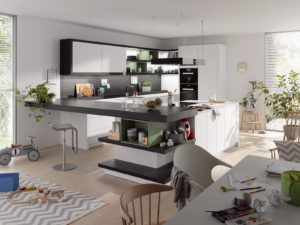 Add a Dining Table
For a practical solution to dinner time, incorporating a small dining area to the kitchen combines the cooking and eating activities, making the clean-up easier! It is an effective way of getting the family together for meal times without the need for a dedicated dining room.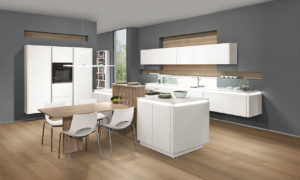 Feeling inspired?
If you're looking to transform your kitchen and would like some expert advice on how you can do that, get in touch with our expert team of designers.