Summer is right around the corner and that means the season for hosting annual dinner parties and family barbeques will soon be here, too! If you're looking to make your home a hub for entertaining for your nearest and dearest, Russell and Tim – our expert designers – have shortlisted their must-have inspiring innovations to consider when planning your kitchen renovation, so that hosting your next get together can be entertaining can be easy, effortless and fun!
Install the island of dreams
Islands are a great way to provide both a focal point and divider in your kitchen. They also act as a great gathering point for guests, allowing you to stay a part of the fun whilst you're cooking up a storm.
One of our premium kitchen suppliers, Beckermann, seamlessly combines style and innovation with their kitchen islands and there are countless different designs to choose from. Whether it's installing a sink to make food preparation a breeze, extra storage to hide pots and pans, or simply a space to add a few bar stools for a chic social area, you can have the island suited to all your needs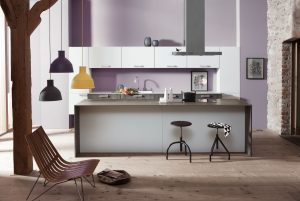 Easy and effortless refreshment
A new tap might not have been at the top of your priority list for your new kitchen, but installing a Quooker tap will help make cooking, hosting and keeping your guests refreshed so much easier. Whether you're meal prepping for a dinner party or need to refill drinks, a Quooker tap can dispense hot, cold and sparkling water, so your guests can enjoy a coffee, cocktail or a glass of chilled water in seconds. Plus, with a round and square design and a range of colours to choose from, including polished chrome, stainless steel, black, patinated brass and gold, they can provide a tap that seamlessly fits into your kitchen's signature style.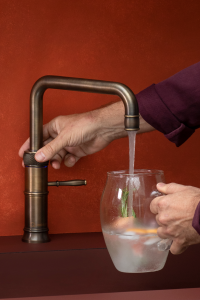 More room for wine? Yes please!
There's nothing better than a summer spent enjoying great food and the company of your family and friends, and a chilled bottle of wine that's come straight from the wine cooler makes things even better! Our supplier, Neff's wine cooler can store up to 44 bottles of wine, so you can keep your guests topped up all night long. It also leaves more room in the main fridge for all that delicious barbeque food, too!
What's more, Neff can also supply integrated lighting to your wine cooler, so you can show off your selection of fine wines. Plus, they also come with two temperature zones, so each bottle can be perfectly chilled to suit its flavour and best accommodate its notes!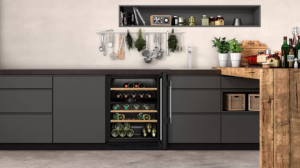 Storage that's out of sight, but never out of mind
Prepping for a get together can be stressful, especially if there's going to be a lot of people – and a lot of food – so finding the best way to store all of your necessities is vital! Smart storage can help keep surfaces tidy and items within easy reach. Daval Furniture creates bespoke larders for your space, providing you with either full height luxury larder with integrated drawers and shelves or a half height breakfast pantry with a built-in microwave and even a countertop for your coffee machine and toaster that can hide behind bi-folding cabinet doors.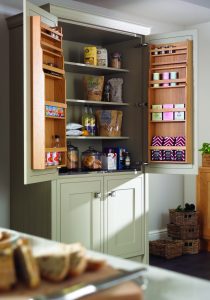 If you want to create the perfect space for your family and friends to gather, we have everything you need to create your dream kitchen, and out expert design team will help you every step of the way! Book an appointment today to get your plans underway!
You can also find more inspiration in our design gallery or you can follow us on Instagram.